About SkookumLogger
SkookumLogger is a contest logging program for macOS 10.15 (Catalina) or later, available on the App Store. The app is self-contained, except that you will need to install drivers for your serial hardware if it uses a type of USB-serial adapter not supported by macOS.
The SkookumLogger Guide documents everything about SkookumLogger. The guide is available in the Help menu. You can interact publicly with me and other users via the SkookumLogger group at groups.io.
If you are experienced with other contest logging software, beware. SkookumLogger is not like other loggers, and you may become confused and frustrated. Consult the Introduction and Setup sections in the SkookumLogger Guide to get started. Also, ask questions on the groups.io SkookumLogger forum.
Some SkookumLogger Features
The SkookumLogger feature set is driven by a combination of my personal interests (HF CW contests) and requests from serious users.
Any number of QSOs per log
Two QSO entry boxes supporting interleaved SO1R, SO2V, SO2R/2BSIQ with one keyboard
Duplicate checking as callsigns are entered
Exchange Archive (personal call history file) for exchange pre-fill
Partial callsign matching against log, Exchange Archive, and Super Check Partials (SCP) database
Integrated download of the SCP and cty.dat databases
Integrated Cabrillo upload to support SCP
Separate activity table windows (like band maps) for each contest band
Multiplier checksheets for countries, regions, prefixes, zones, grids, other
Time Tracker and Rate Tracker panels
Score window with band breakdown and scoring for most contests
Bidirectional DX Cluster packet spotting interface, with skimmer and QSX support
CW call type-ahead and CW keyboard mode
Context-sensitive, queued message sending for CW, SSB (using radio DVR), FSK/PSK (using radio encoder)
Magic Message, like ESM with user-defined trigger key
Great circle maps with terminator and antenna pattern overlays
SkookumNet networking for multi-operator/multi-transmitter configurations
Amplifier standby/operate and drive power controls
Rotator direction display and control
Panadapter display with graphical known-activity overlays and radio frequency control
K1EL WinKeyer with KEY1/KEY2 management
YCCC SO2R Box+ and YCCC SO2R Mini interfaces, including their WinKeyer emulations
YCCC MOAS antenna switch interface
XK-24 Keypad interface with red/blue backlights
Cabrillo export for submitting log entries
ADIF and CSV export for moving contest QSOs to a general-purpose logger
Automated log submission via Apple Mail and via web browser
Statistics report for post-contest analysis of your contest log
CW Practice mode for SO1R and SO2R/2BSIQ, simulating run and pounce pileups with realistic propagation
Log Window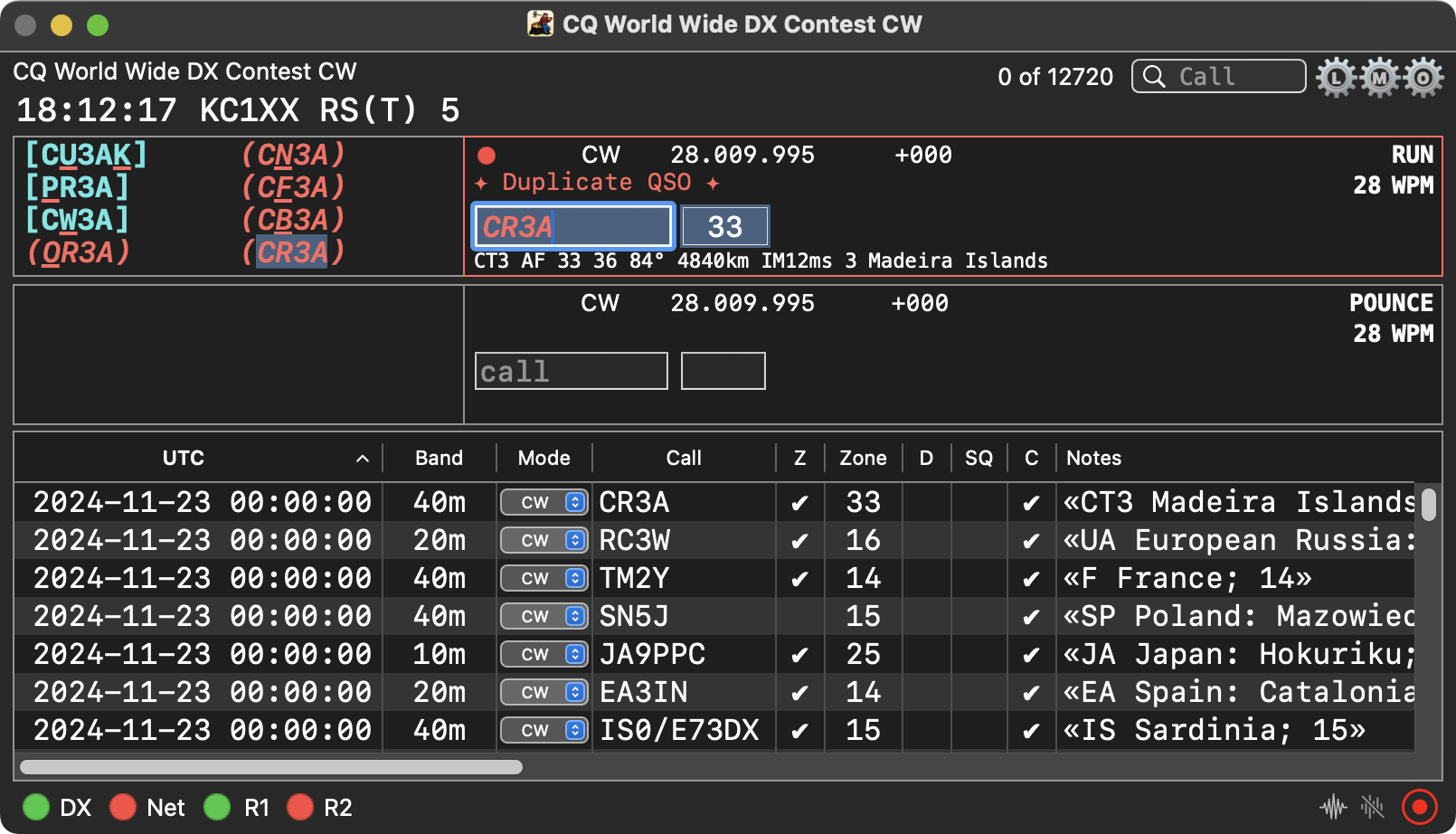 The boxes labeled Run and Pounce contains the logging data entry fields; for the two-radio operating configuration the boxes are labeled Radio 1 and Radio 2. These entry boxes enable interleaving QSOs, with the ability to type into either box while transmitting QSO information for the other box. The number of QSO entry fields depends on the contest rules. To complete a QSO, type a call into the Call field, tap spacebar or tab to navigate to the next field, press the return key to add the QSO to your log. Call signs that are duplicates or multipliers are displayed with user-defined fonts and colors. The panes to the left of the QSO entry boxes shows partial-call completions with brackets that identify the source of the match.
The log table columns can be resized, reordered, and hidden/shown. The table can be sorted on any column. You can filter the log table on the Band, Call, Mode, Notes, Received, and Sent columns using the search field in the status area. The SQ (Suspect QSO) column contains a checkmark when the app thinks there is something wrong with the logged QSO.
Radios
SkookumLogger has custom support for many radios, with support limited to features that matter for contesting. The supported radios as of version 4.0 are:
Elecraft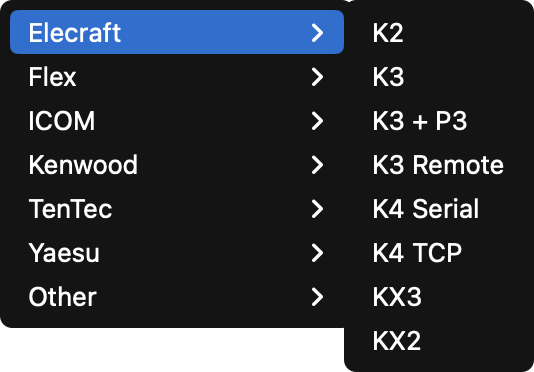 Flex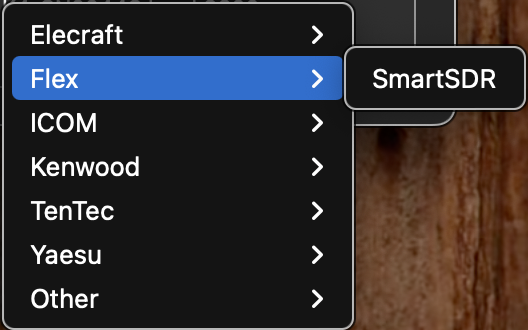 ICOM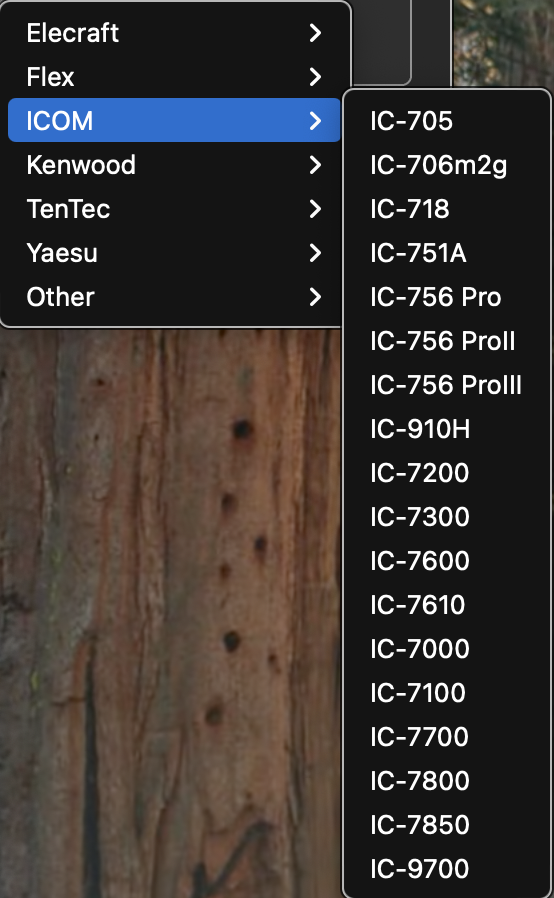 Kenwood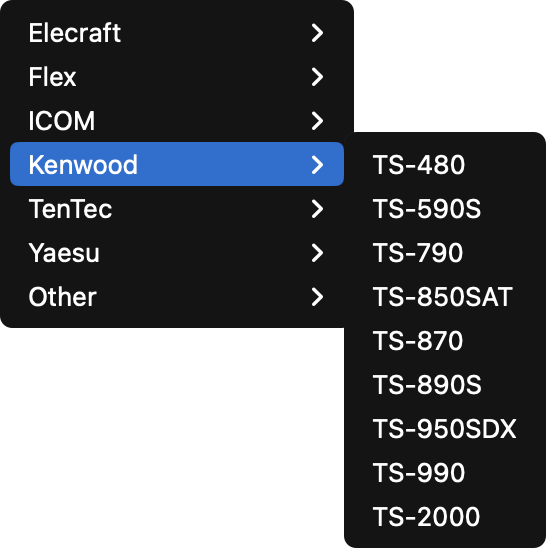 TenTec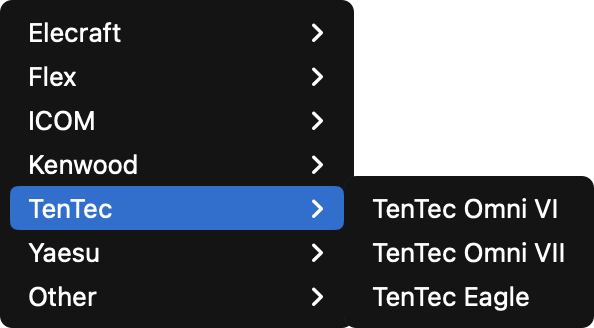 Yaesu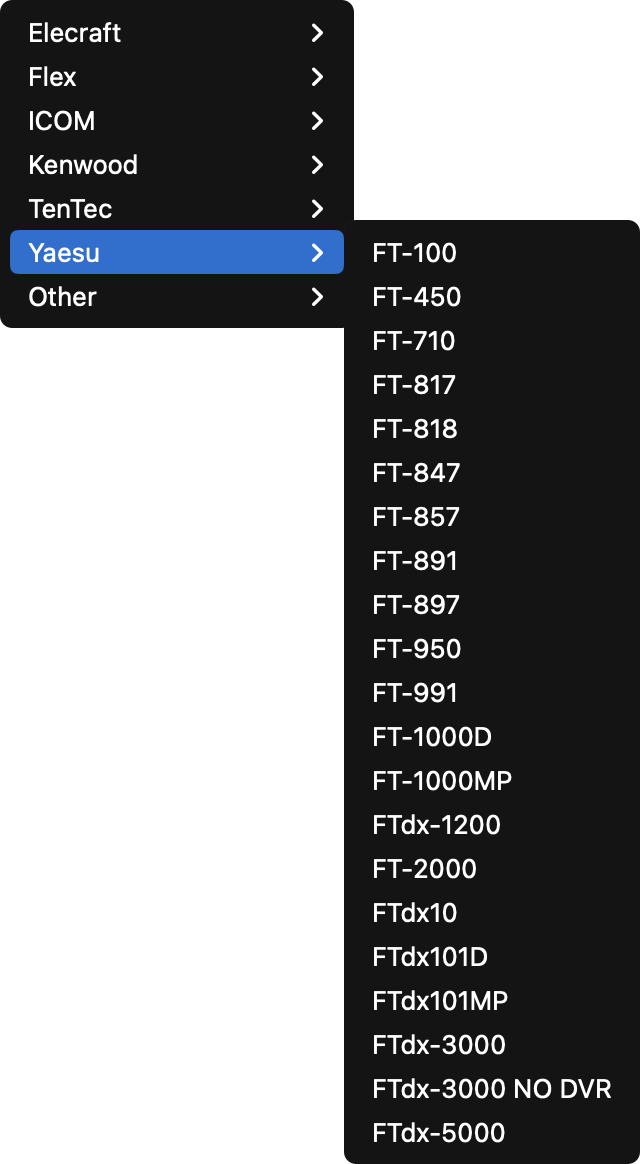 Other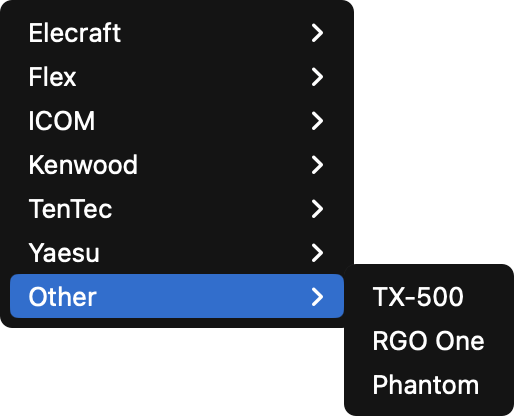 Contests
Every contest supported by SkookumLogger is either one that I operate myself, or one that a current user has asked for. I will add support for other CW/SSB contests on request from a user, as long as the rules are not too different from other contests. Please ask at least a month before the next event when making a request. But first, consider whether or not one of the Generic or Nontest contest modules listed below will be satisfactory for casual participation.
The supported events as of version 4.1 are:
ARRL Contests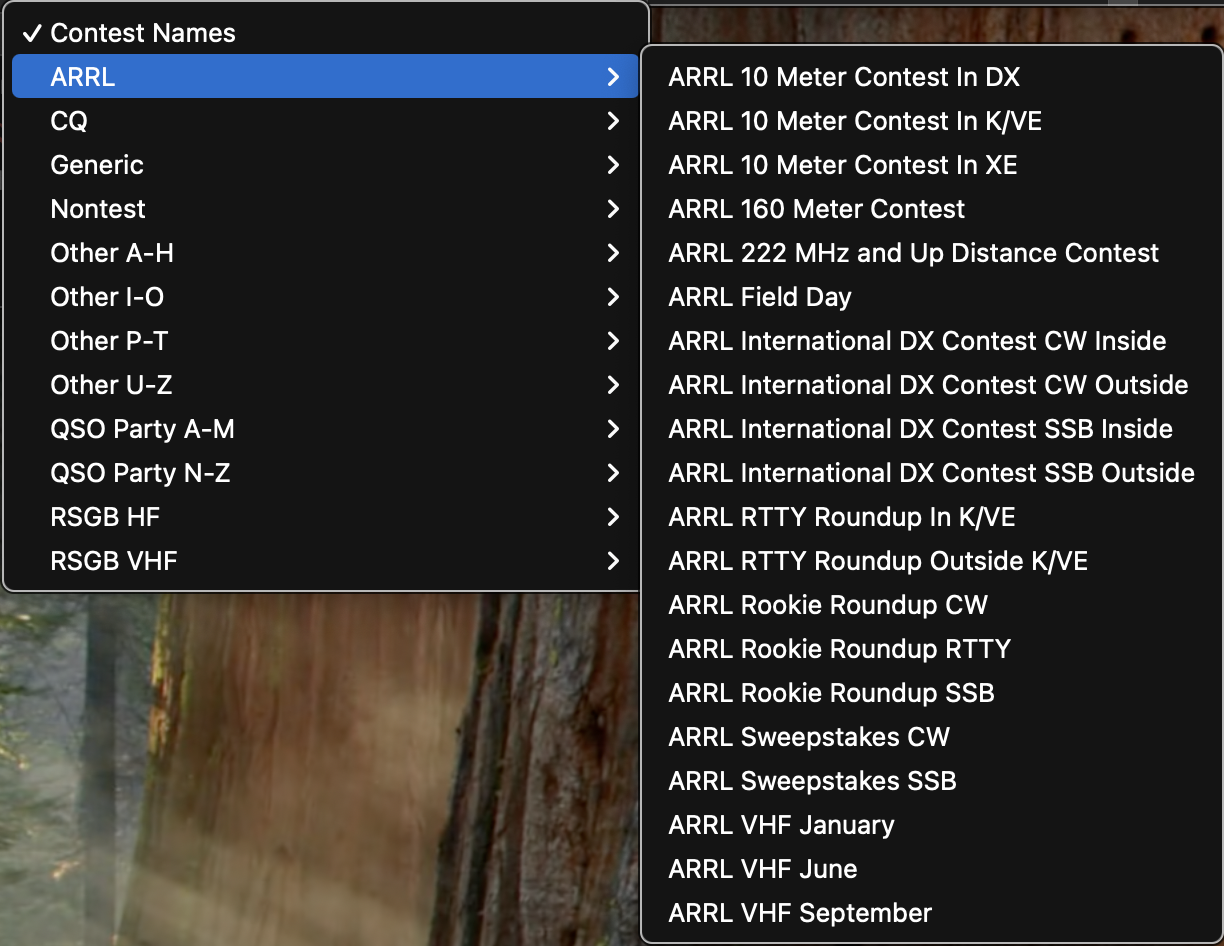 CQ Contests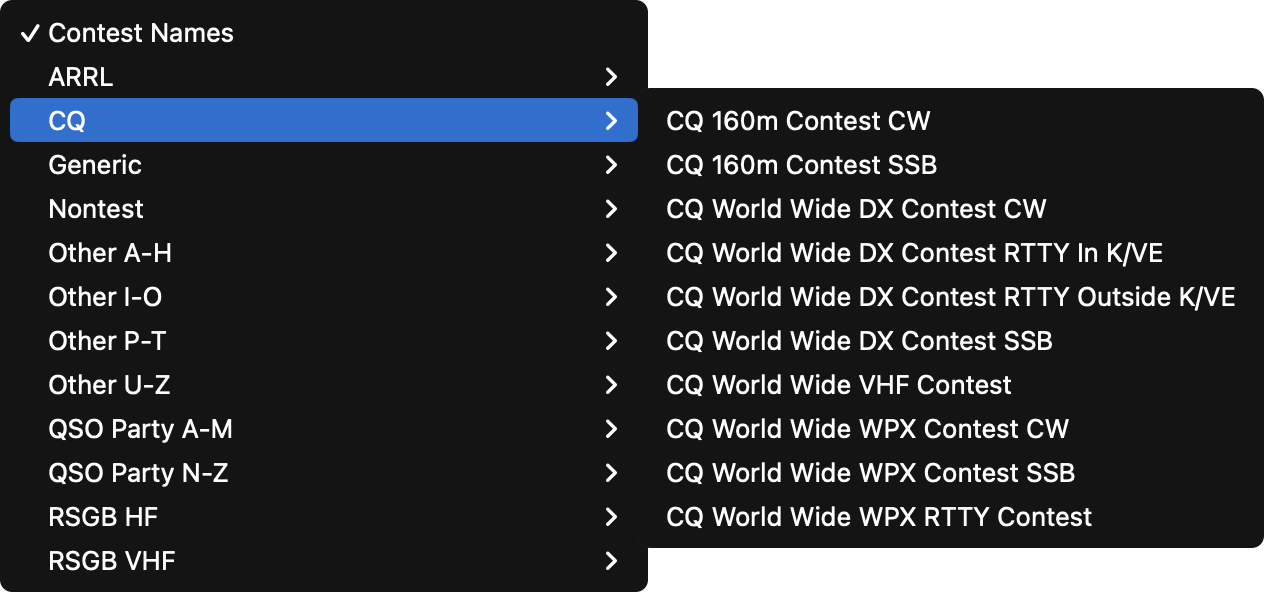 Generic Contests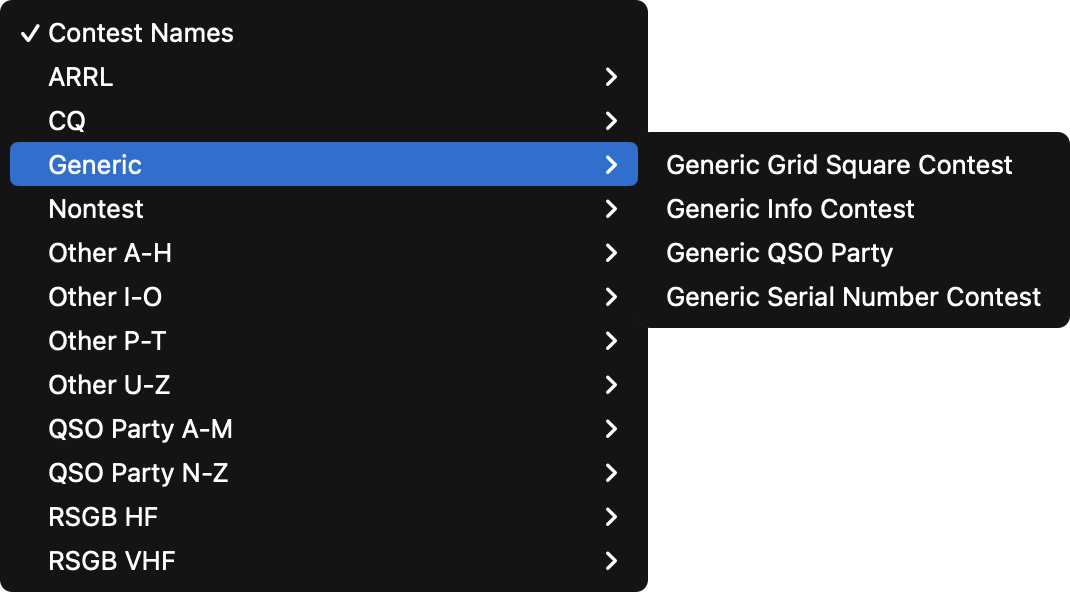 Nontests (not adjudicated or not a contest)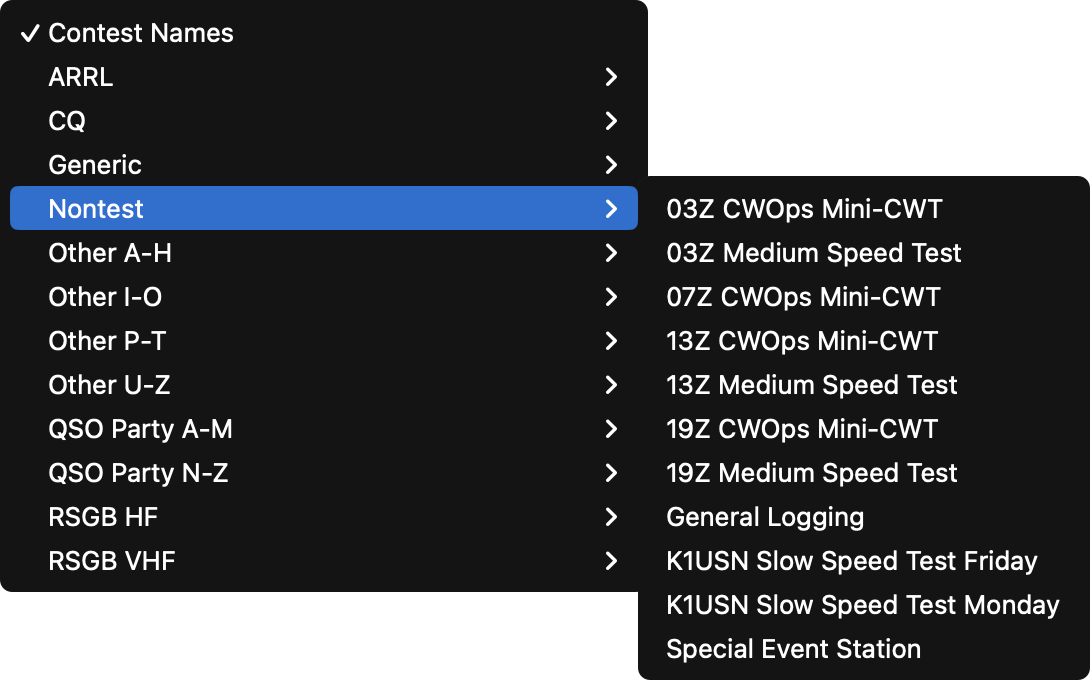 Other A-H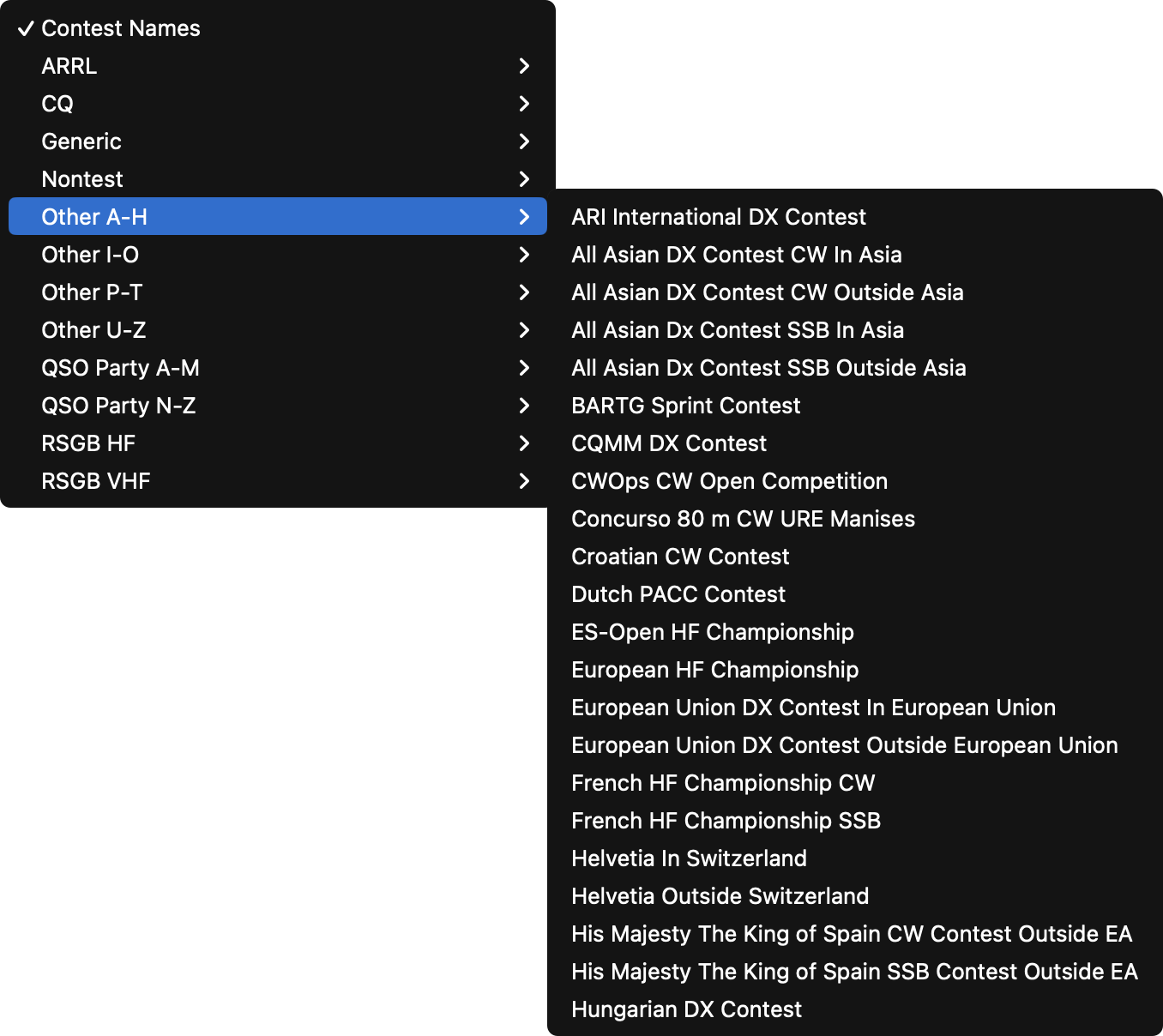 Other I-O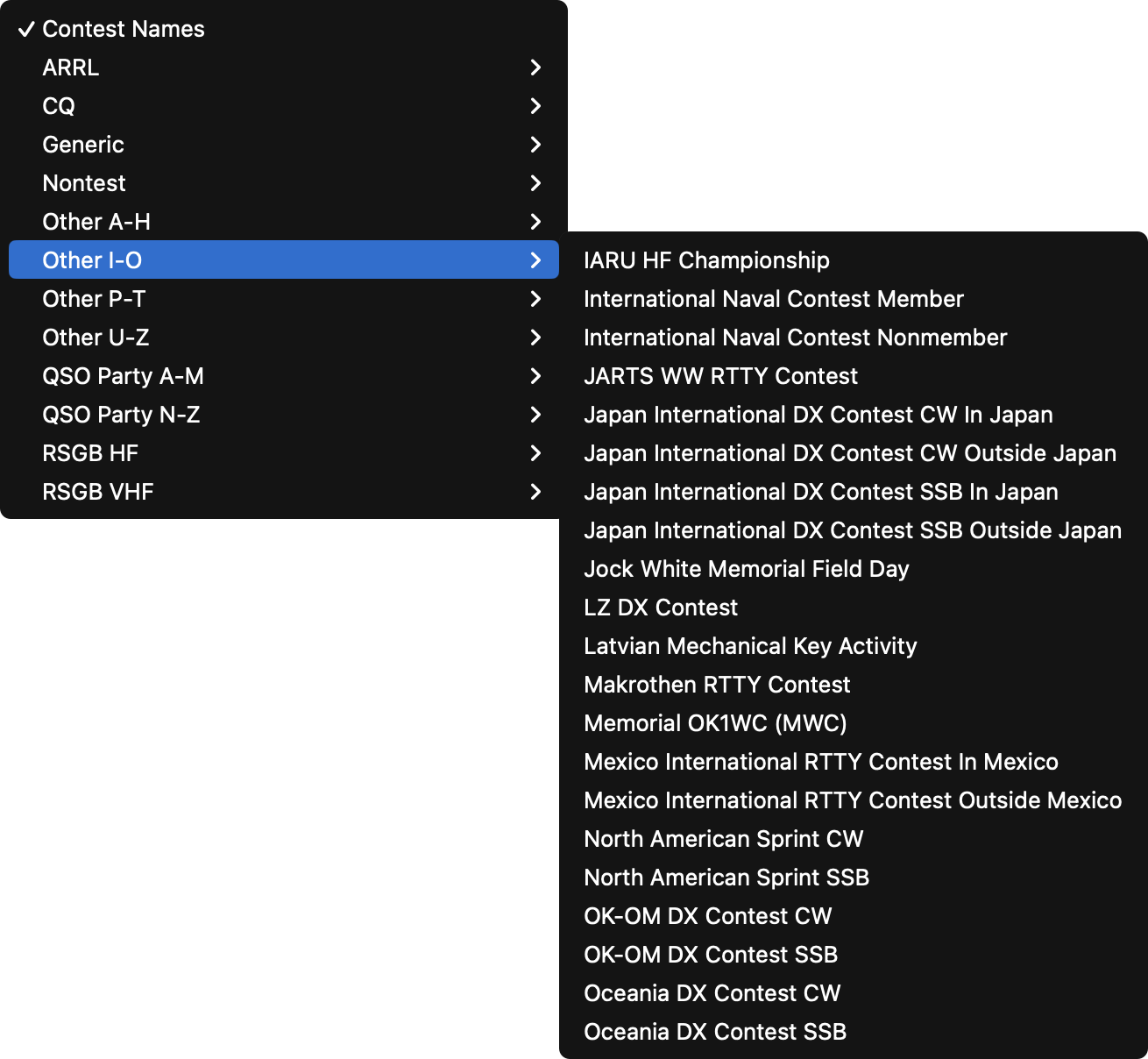 Other P-T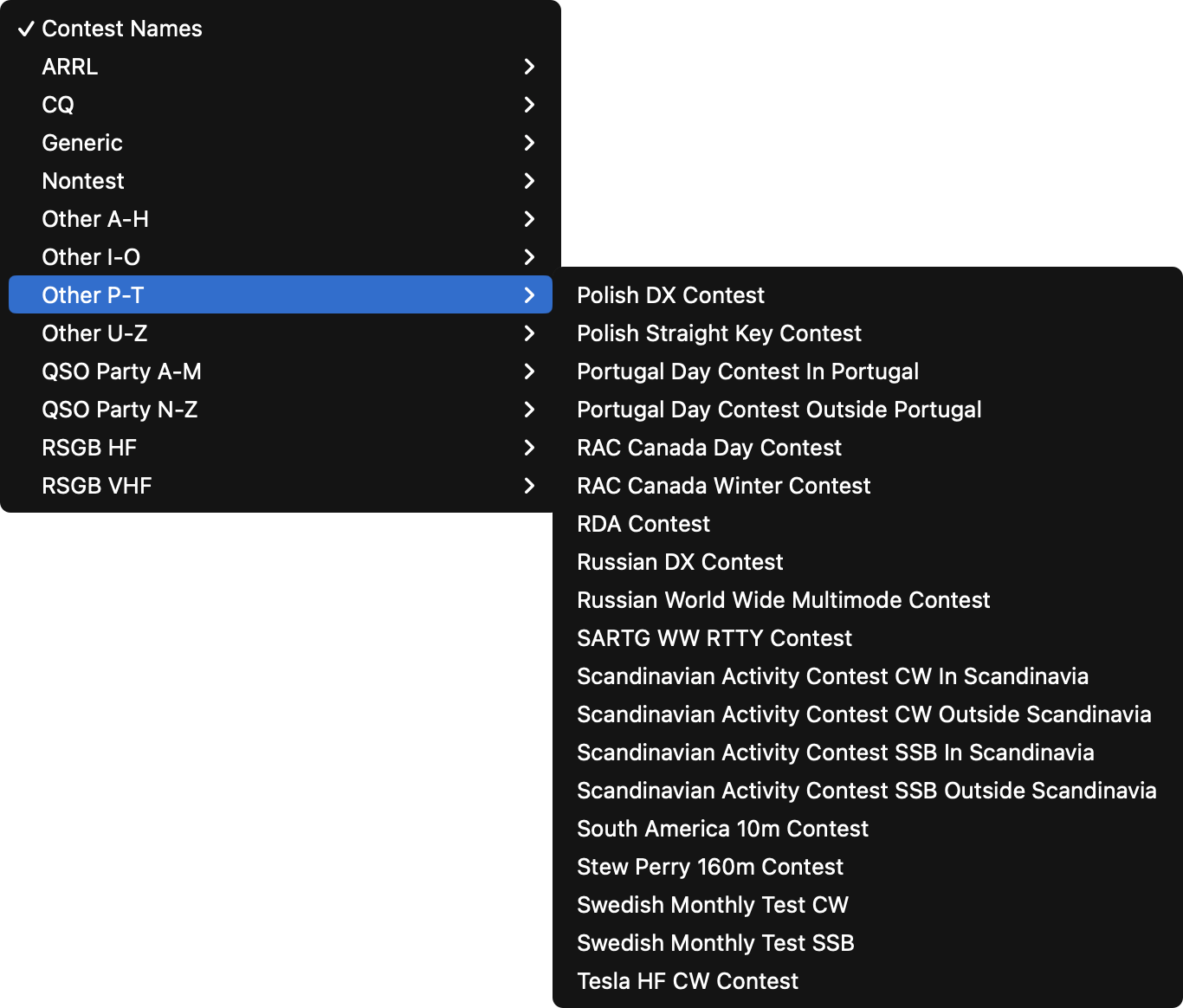 Other U-Z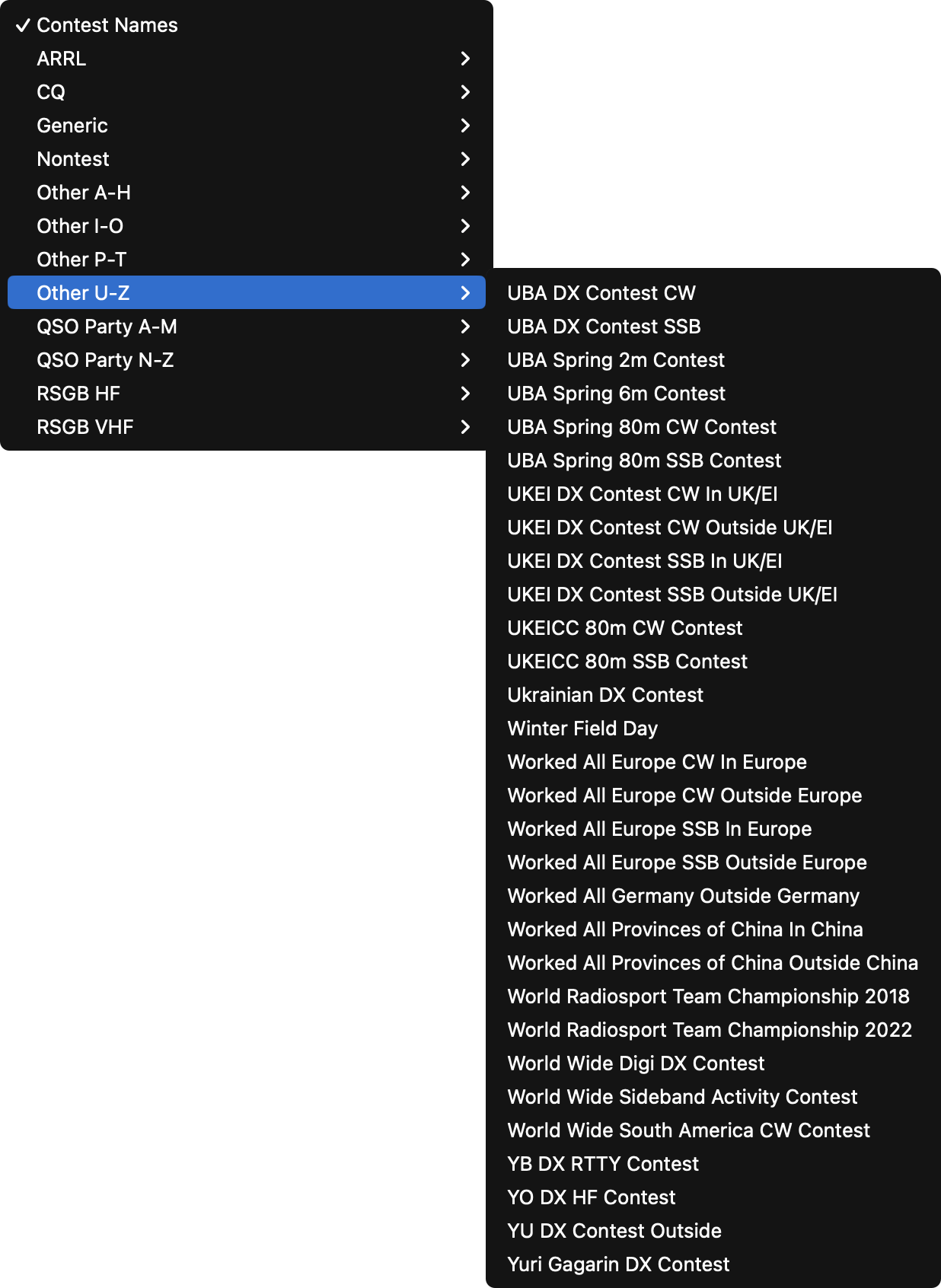 QSO Parties A-M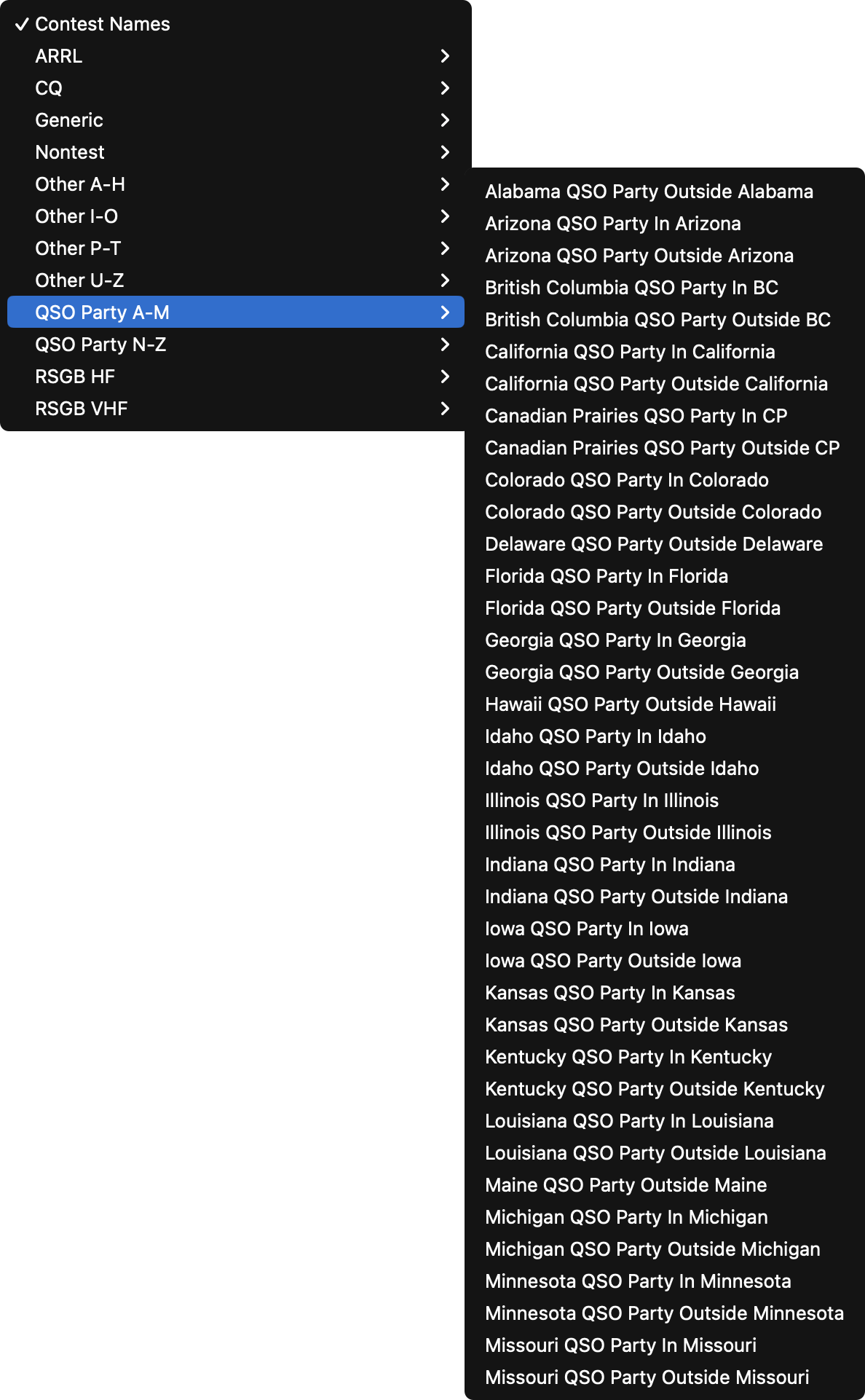 QSO Parties N-Z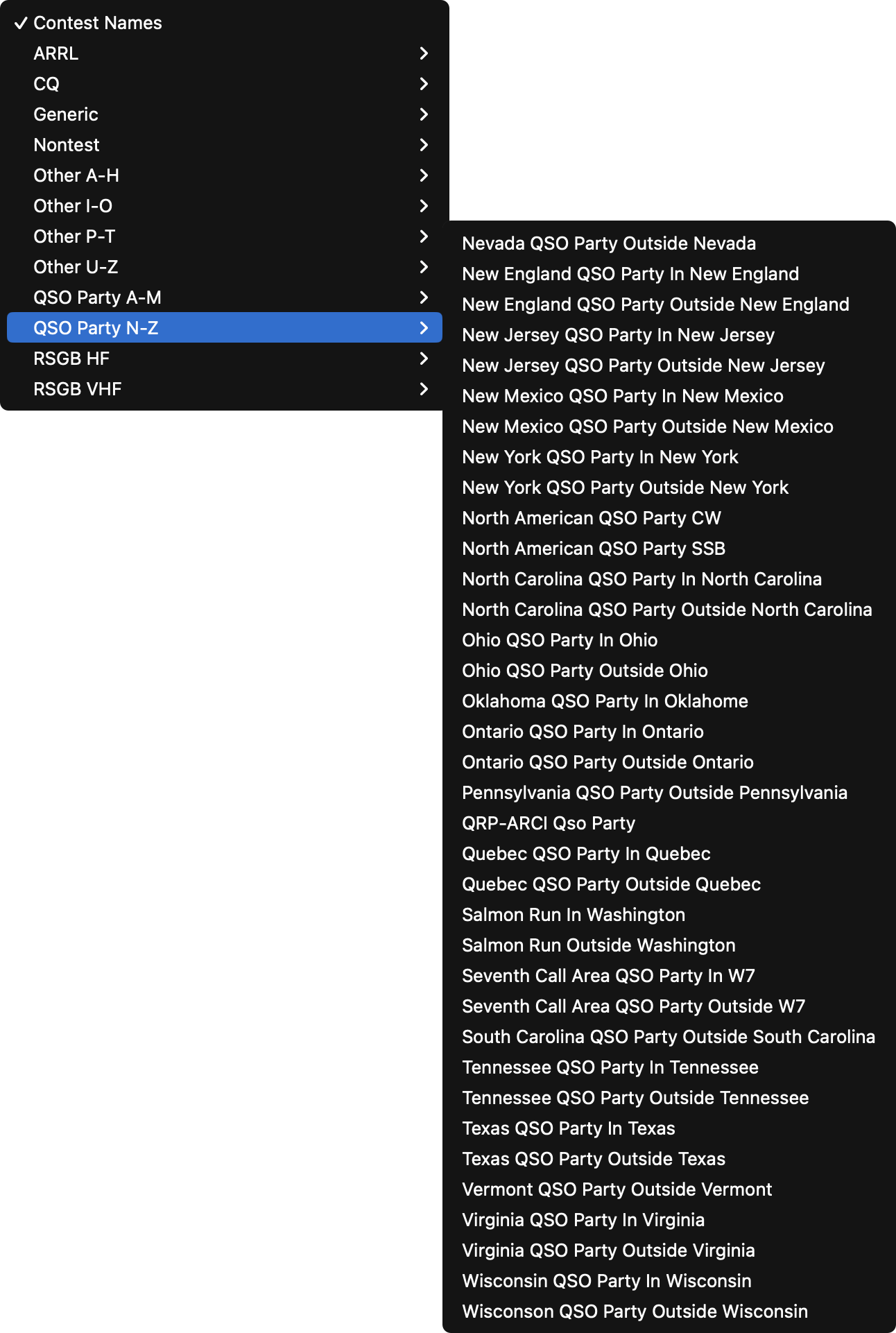 RSGB HF Contests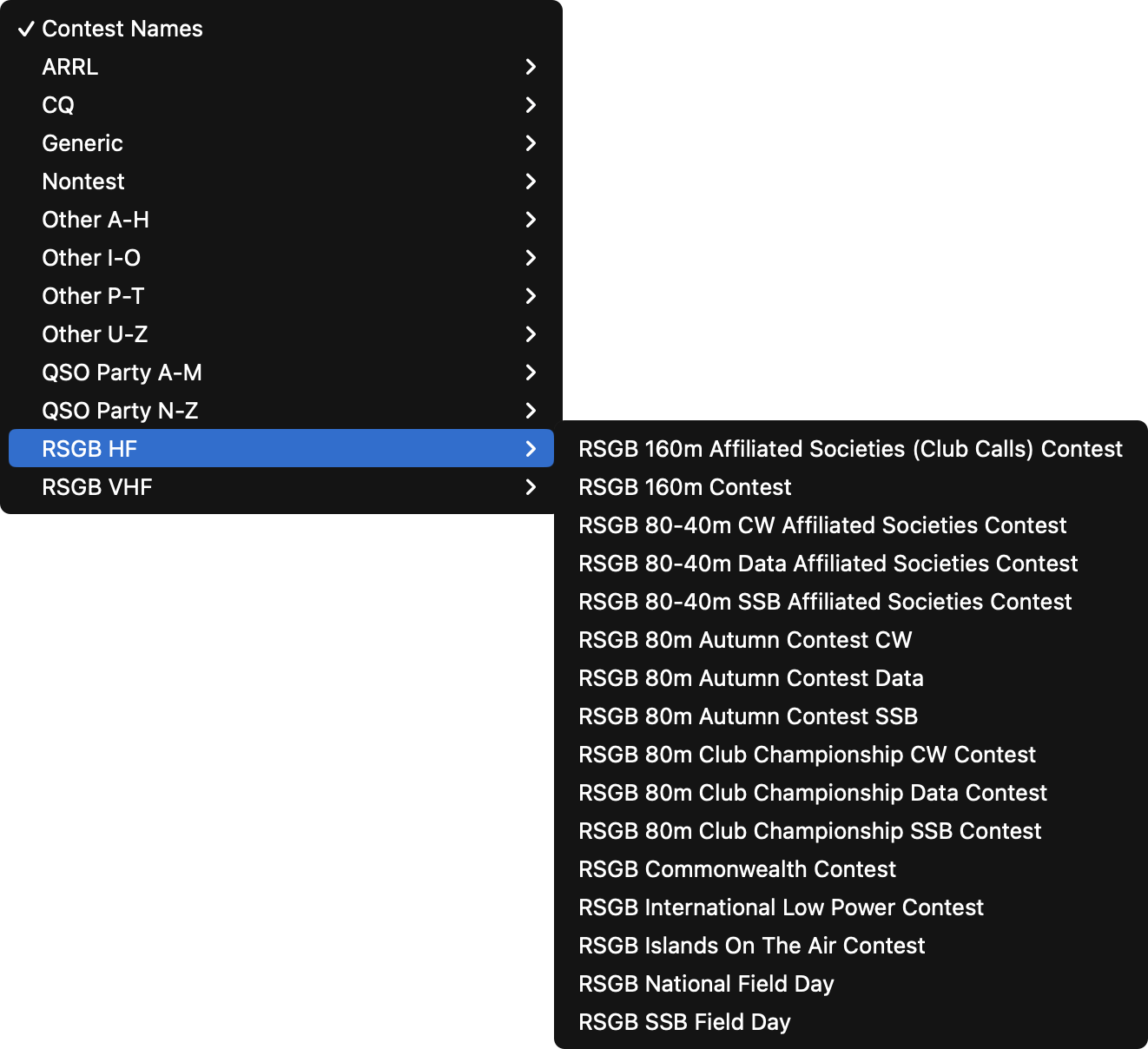 RSGB VHF/UHF Contests